Chart with a goal line
In this Excel tutorial you will learn how to insert a chart with your data and goal which was expected. This kind of chart is the best for sales/production reports or business plan for the company you want to establish. Select your data and go to insert column chart and select clustered column chart. B column is goal line and C column is your data.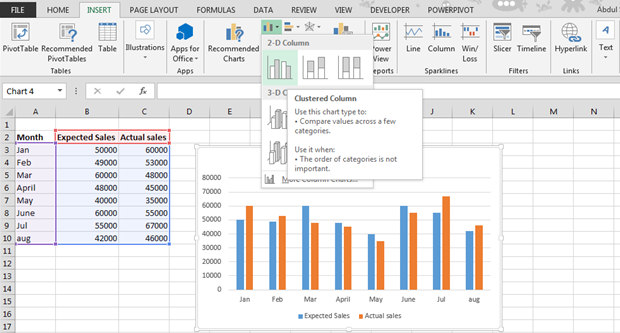 Now right click the blue bars, which are expected sales and select change series data chart type.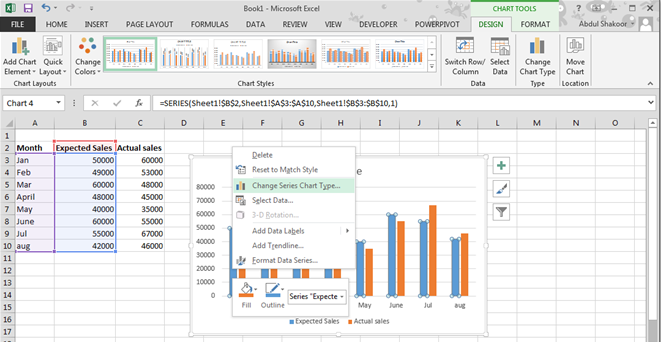 A dialog box will appear.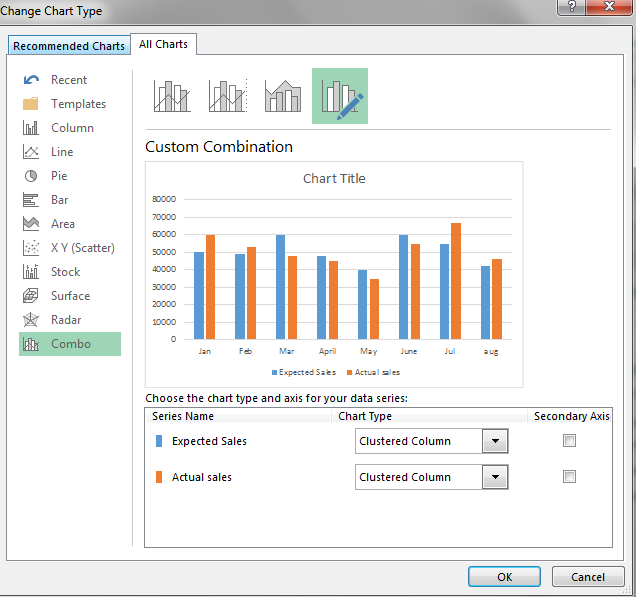 Change expected sales to chart type line with markers. Now click ok.
Final result will be like this: