How To Prepare Workbook Analysis Report From Inquire Add-In
In this Article we will learn how to prepare the workbook Analysis report in Excel using the Inquire Add-in:
Go to the Excel ribbon and click Inquire tab.
From the tab click Workbook Analysis button.
We will see these options: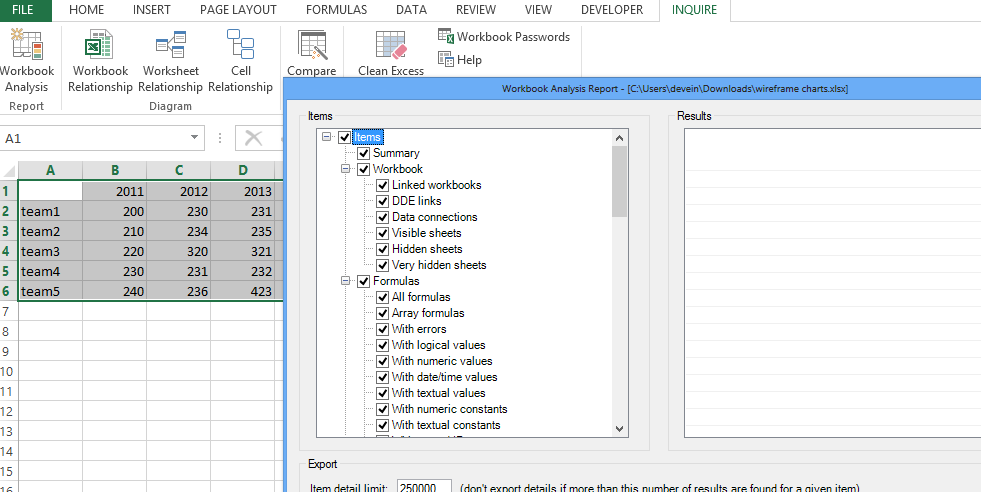 Let us run the results and check:
This is how the example result of workbook analysis looks like.